Finding potential customers is hard. Are they using your competitors' products? Are they using alternative products from different industries?
A survey can provide answers but if you ask for 1000 samples or more, it costs a lot.
But what if you can collect your competitors' customers' data, not opinions but behaviors, with over 10,000 samples and at a low cost starting from US$3,000?
Our "Following Analysis" can help you.
What your followers are following
"Following Analysis" tells how many of your followers are following other accounts. Below is a sample.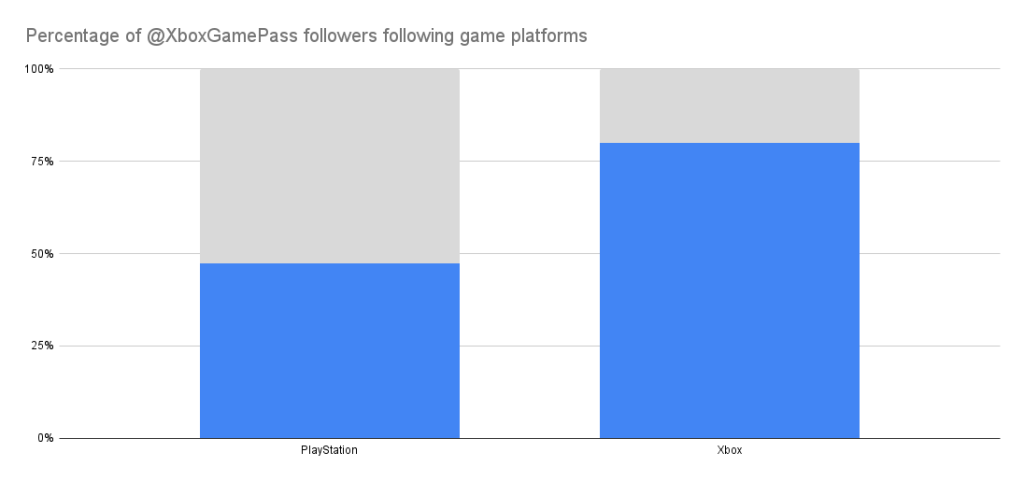 This graph shows how many followers of Microsoft's @XboxGamePass are following PlayStation and Xbox. Xbox Game Pass is a $10 per month game subscription service, and Microsoft is pushing hard to tackle the next stage of the gaming market.
80% of @XboxGamePass followers follow @Xbox. This is a high number, maybe too high, considering that Microsoft is approaching various gaming platforms including smartphones with Xbox Game Pass.
47% of @XboxGamePass followers follow @PlayStation. This seems low but quite high. Xbox Game Pass may have successfully taken away customers from PlayStation. But it also risks having almost half of its followers follow a rival platform. 
The sample compares with two accounts but we could add more. How many followers follow Nintendo? Or Steam(a PC game platform)? Are the percentages different from other game subscriptions? Which game media and influencers do they follow? Are there any differences between countries? Asking all these questions in a survey is unrealistic, but with our Following Analysis you can compare with as many accounts as you like.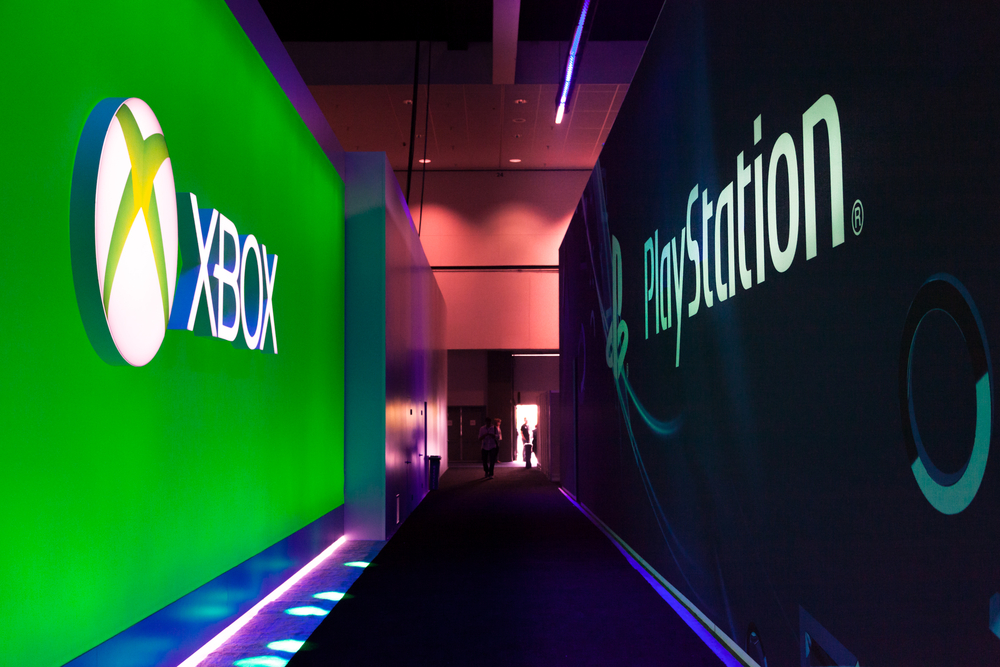 Compare your own account with your competitors
I assume there are many competitors, media and influencers in your industry too. With the Following Analysis, we can apply the same mechanics to the accounts you are interested in. Through data and discussion, together we may be able to locate potential customers as well as how to reach them.
While we may not be familiar with your business, we would like to hear from as many industries and countries as possible to help your business grow.
Get Your Customized Sample Data for FREE.
If you have a twitter account, please let us know your account along with two other accounts you want to compare with. We will provide you a sample graph like above with the accounts you specify.
Even if you don't have a twitter account, or don't have many followers, tell us your industry's benchmark account for a start. We can then compare the benchmark account with two other accounts you would like to compare.
These samples are FREE and we will send you via email. I hope you can grasp the power of our Following Analysis with the sample data customized for you. If you are more interested, we can hold a web meeting to discuss further steps.
Please let us know if you are interested via the contact page on this website or our twitter account(takashi_fujii_e).